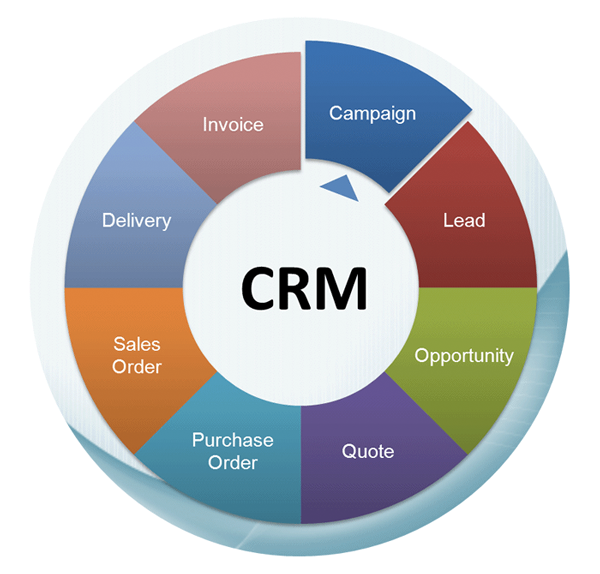 "Open Source" Free Application Installed on your server
Contact manager, project manager, technical support for users of your websites, estimates, invoicing, and time management agenda.
We offer an installation on your server
Detailed documentation;
https://wiki.vtiger.com/vtiger6/index.php/Main_Page
https://wiki.vtiger.com/vtiger6/index.php/Modules
Hosted Version link
www.vtiger.com ; this is the site for the hosted version of Vtiger, not the version that you installs on your server. Price starts from $42 per month, per user, so if you have a company of 10 employees, it will cost you $420 per month or $5040 per year. Much less expensive in the long term to install it on its own server with the benefit of being safer, as not one aside from you, has access to your data and everything belongs to you.
Vtiger integration with other Web software.
Integrates easily synchronize it with Wordpress, Joomla, Drupal and many other CMS for data exchange. Also syncs with several accounting software like Quickbooks.
Features
Project management
Numerous users with different access permissions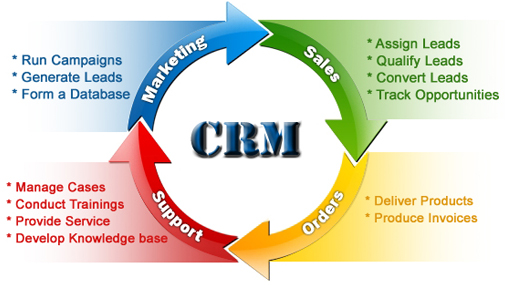 Sales & Marketing
Email Marketing Campaign
Contact Manager
Opportunity Management
Forecast
Workflow Automation
Report & Insights
Internet Telephony / VOIP
SMS
Productivity
Tasks & Activities
Collaboration
Documents and files
Mobile app
Technical and Administrative Support
Case management
SLAs (service level agreement) Service Contract Management
FAQ
Flexible assignment of cases
Customer Portal
Knowledge Base
Administration
Submission
Billing
Service contracts with Sleep
Inventory
Inventory Management
Application for Mobile Phones
Contact us for more details or to get a quote >>>


Customisable Dashboard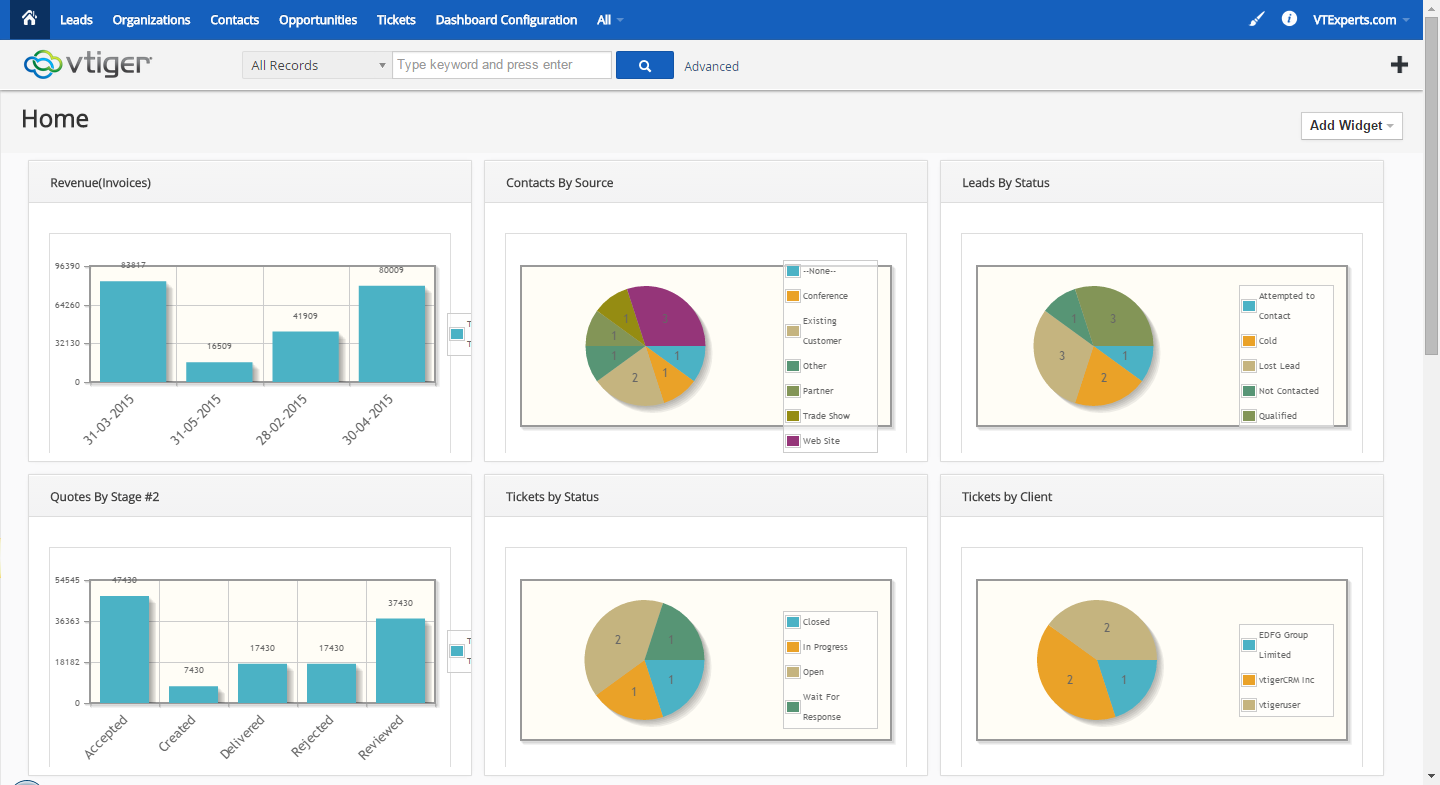 Overview of Sections