Our Website Marketing services are divided into the following categories: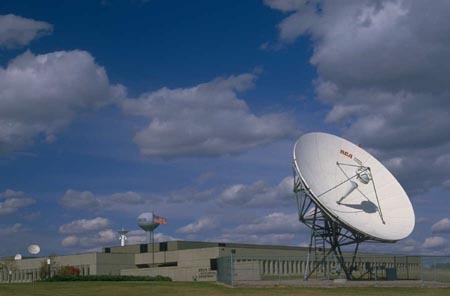 1- Code optimization
2- Key words, metatags etc…
3- Search engine indexing
4- Content updating
5- Strategic content writing
6- Web site design
7- Site mapping
8- Directory referencing
9- Hyperlink exchange
10- Pay-per-click keywords
11- Display advertising and pop-ups
12- Web marketing outside the Internet
13- HTML e-mails and newsletters
14- Customer Traffic Analysis
15- Participate in forums
16- Place Googles ads temporarily to get search engine analysis
17- Submit video of one of your presentations to Google and youtube video.
18- Virtual community site presence (myspace.com etc.)
1- Code optimization: HTML code optimization is paramount in order to ensure favorable results from search engines. In other words, you need clean interference-free Web site code, that does not hamper search engine spiders when they survey the content of your Web site. This process can be likened to a professor delivering to his students a clear, succinct well-written document on a very complicated subject. Optimizing your site involves revising and simplifying the source code data for every page of your Web site, removing unnecessary code (deleting preset non-useful code generated by Web design software) without affecting in any way the visual or functional aspect of your pages.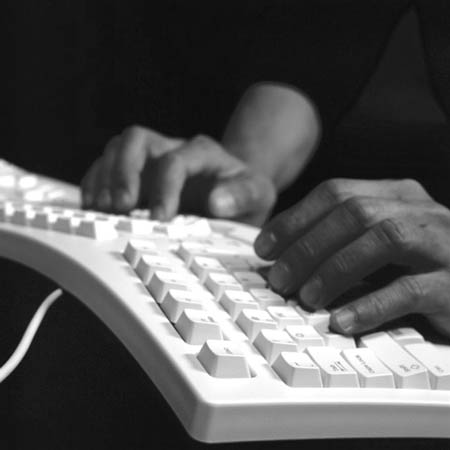 2- Keywords, metatags, etc: These and other words summarize the content of your site to search engines. This process requires a thorough understanding of the search words vocabulary used by potential customers. We will define all the words that are key to your business, and code them in a strategic way throughout your site. Tag integration, page titles, and picture titles should perfectly reflect both the page architecture and its contents. Finally, we rank the keyword display sequence according to popularity.
3- Search engine indexing: Indexing consists in registering your Web site with the main search engines. It is an indispensable step in the promotion of your Web site. This operation is best performed manually for every page of your site usually more than once. It may sound simple but there are numerous complex techniques needed to really do this task properly.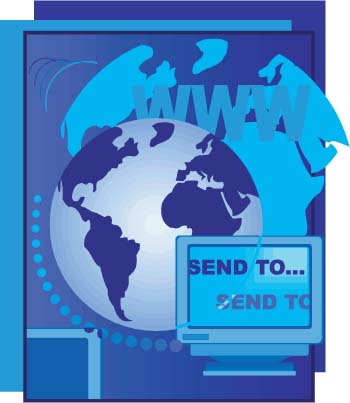 Crawler-based search engines are akin to giant databases of indexed Web pages. These information banks contain the title of the indexed pages, its description, and the result of the investigation carried out by the spiders when they visited your Web page. Spiders decide the position of the Web page on the search result page. Search engines are oriented according to criteria of geographical regions, ethnic or linguistic groups, and countries. Communion Communication brings you superior performance by optimally utilizing all these features in search engine.
4- Content updating: Search engines are highly receptive to new content. Updating content and metatags (as often as possible) is a common, simple, and strongly recommended operation for maintaining your Web positioning. There are also related strategies such as creating additional pages and satellite Web sites.
5- Strategic content writing: Web site copywriting should be integrated with your keyword strategy. The search for the optimum keywords constitutes the first step. It guides our content writer to create Web content that is both searchable by search engines and attracts the attention of Net surfer. This is because the informative aspect of your content remains the main strength of your Web site in its quest to create a place for itself on the Internet highway.
6- Web site design: When Communion Communication designs your Web site, all the elements of Web mechanics are geared to promote better ranking with search engines. Therefore it is more efficient and economical to have Communion design your Web site from the onset, but if you already have a site we can modify it to achieve the same result.
7- Site mapping: Having a site map (a page with direct links to all sections of your site) is looked upon favorably by search engines and improves your visibility with them.
8- Directories referencing: Directory engines are organized by categories and sub-categories, much like an index or a table of contents. Referencing consists in registering your Web site (in order to have a clickable link to your Web site) with general directories, regional directories and themed directories and portals. They are particularly suited for certain types of searches (for ex. a particular subject in a given geographical area). These Web sites are mostly advertisement driven and so the owners invest enormous resources in Web marketing, hence they will often rank very high in search engine results.
These directories are often free-of-cost for a basic listing but some will charge a fee and they usually offer you the opportunity to display a more complete listing with photos. Some specialized portals are worth advertising in.
9- Hyperlink exchange: Virtual partnership, i.e. exchange of links between Web sites sharing common interests, is a highly targeted advertising approach since it seeks to attract a qualified clientele to your Web site.
Virtual partnerships connect Web sites with similar subjects or related topics through the presence of reciprocal hyperlinks. This entails making agreements with owners of such Web sites and creating a links page (if you don't already have one) to host them. Communion Communication will survey the World Wide Web in search of creative partners that could direct visitors to your Web site. In addition, when Net users see that their favorite Web sites refers them to your Web site, it adds credibility and encourages them to visit your site. This technique ensures not only better visibility for your Web site but also enhances its reputation. Moreover, through a detailed analysis of customer traffic statistics, we can evaluate the effectiveness of these initiatives.
10- Pay-per-click keywords: In highly competitive sectors, for example in tourism, keyword purchasing allows you to obtain a guaranteed placement in the first few search results displayed on a given search engines. High ranking positions on search engines generate traffic and sales. This explains the strong growth of keyword purchase campaigns on the Net. Such an advertising strategy generates qualified visits at a reasonable cost per click (pay-per-click). And unlike traditional advertising media where returns can not be easily measured, the customer traffic directed by each of the search engines can be precisely quantified - you pay only when the Net surfer clicks to go to your Web site and you can verify this with your Web statistics.
The purchase of key words works on the principle of an auction sale. The prices of these key words are decided by a real-time auction. You own the key word until a buyer makes a higher bid to the auctioneer. In other words, a key word that is purchased continues to be on sale! This is a powerful short-term campaign tool. That is why it is important to monitor the auction news with a view to buying key words that have gone unnoticed by the competition.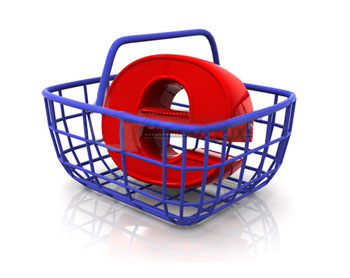 Communion Communication keeps a close watch on your key words by monitoring them on daily basis so that they retain their privileged position at the most reasonable price. If need be, we adjust the 'pay-per-click' in order to remain in the race according to the time span and price range given by the client. Moreover, daily follow-up of the auctions enables timely identification of key words that could be eliminated, content that could be redrafted to render it more attractive, or campaigns that need to be refreshed by adding new words. A key word having a low click rate or one whose cost per click has become too expensive can be eliminated or suspended in minutes.
Besides, the close daily monitoring of the auctions and returns, we also offer our clients an online interface for referring results - number of clicks, number of impressions and click rate. The results can be sorted by campaign, search engine, market, or month. In addition, our analytical report keeps the client informed about major developments in the field of 'pay-per-click' such as new market partners, acquisitions of search engine visibility, new forms of advertising to complement the purchase of key words and so on.
11- Display advertising and pop-ups : There is a diverse range of very targeted interactive advertising spaces that are both attractive and generate qualified visitor traffic at the best possible cost with the pay-per-click model. This type of advertising campaign requires good planning : market segments, targeted period and duration, promotion type and attractive graphics, among other aspects.
Communion Communication will design and manage your interactive media campaign, to bring in a qualified clientele at a reasonable and measurable cost. Given below, are the most popular display products each with their own specific interactive features which, either call for action from the Net user or involve passive exposure to the advertising message:
• Banners
• Buttons
• Visual hyperlink
• Floating ads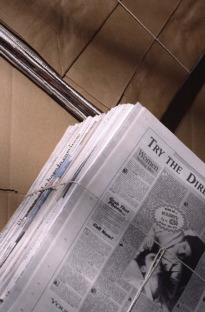 12- Web marketing outside the Internet: Other media are often used to attract the Net surfer to your Web site - for example, by sending mass e-mails from targeted lists, advertising in conventional media, etc.
13- HTML e-mails and newsletters: HTML e-mails and HTML newsletters are a potent Internet marketing tool for reaching a qualified clientele that has agreed to a formal offer (Opt-in marketing) or belongs to a particular interest group that has a defined interest in the subject of your e-mail.
E-mail marketing promotes the acquisition of qualified customers and is a great tool for keeping in touch with your existing customers. It constitutes an important vehicle for promoting new products and services, special offers or exclusive deals. This type of relational marketing allows you to personalize your communications to increase customer traffic to your Web site.
Far less expensive than mail, extremely ecological and virtually instantaneous, HTML e-mails also encourage potential visits to your Web site by offering direct hyperlinks. The results obtained by sending electronic newsletters are easily measurable. Communion Communication offers a service that includes copywriting and designing the layout of your HTML e-mail or newsletter as well as the mass mailing operation.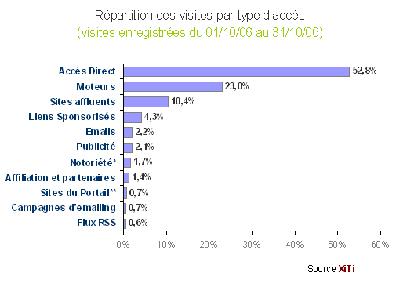 14- Customer traffic analysis: In addition, we offer a customer traffic statistics service that includes search engine ranking statistics and what routes people used to arrive to your site. Communion Communication can handle both upward as well as downward analysis.
Irrespective of the strategy adopted, Communion Communication will obtain, throughout the campaign period, a compilation of these results that will be sent to you on a weekly, monthly or on annual basis.
Conclusion: Communion Communication implements time-tested strategies and optimally exploits all Web resources. With Communion Communication, you avail yourself of expert quantitative and qualitative interpretation of statistical data and the highest reactivity in Web management.
Whether you want to increase the traffic to your Web site, attract qualified clientele, enhance your reputation, translate visits into sales, win customer loyalty or improve the bottom line of your online activities, Communion Communication offers you the expertise and the creative genius you need.