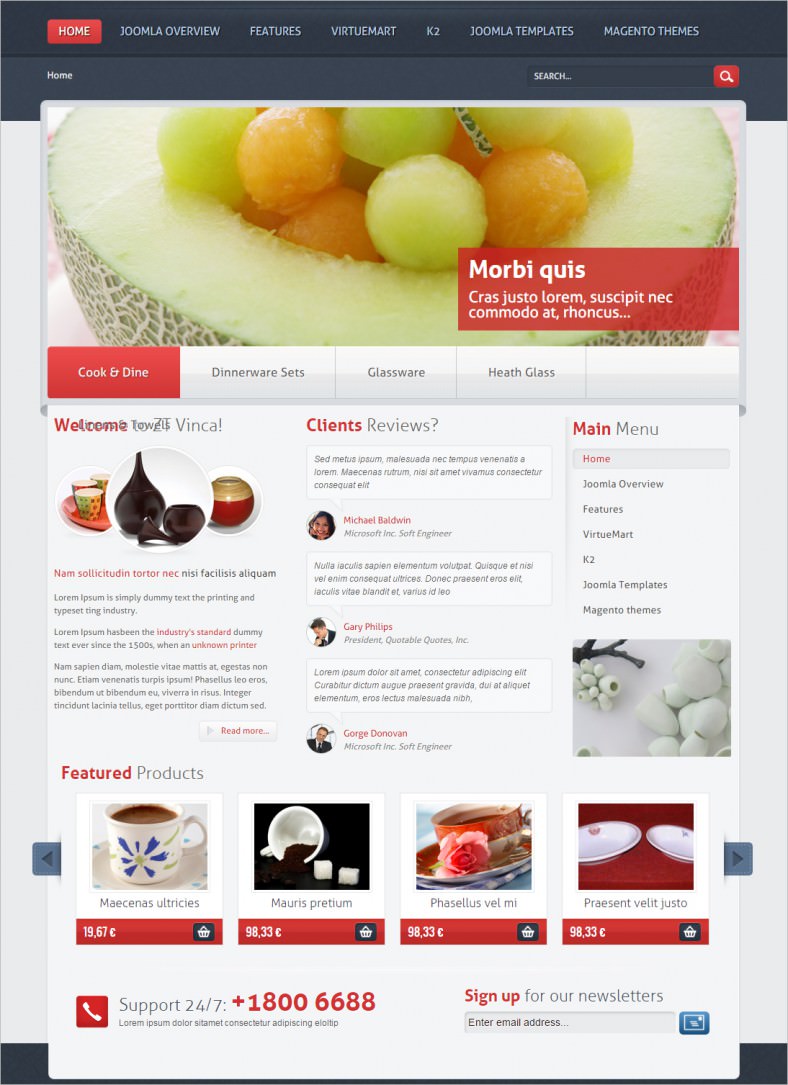 Also known as e-commerce, online store.
We will install the most appropriate application on your website that is tailored to your needs. We work with WordPress, Joomla & Drupal and any HTML PHP website on Linux or Windows server.
A selection of Super flexible shopping cart with Multi Vendor, Multi Store and awesome Social Integrations, available.
Option for multiple vendors on same site and multiple stores to be created by the same user. Buyers don't even have to register to make purchase. 10+ payment gateways are available, with shipping and taxation options. Extensive features.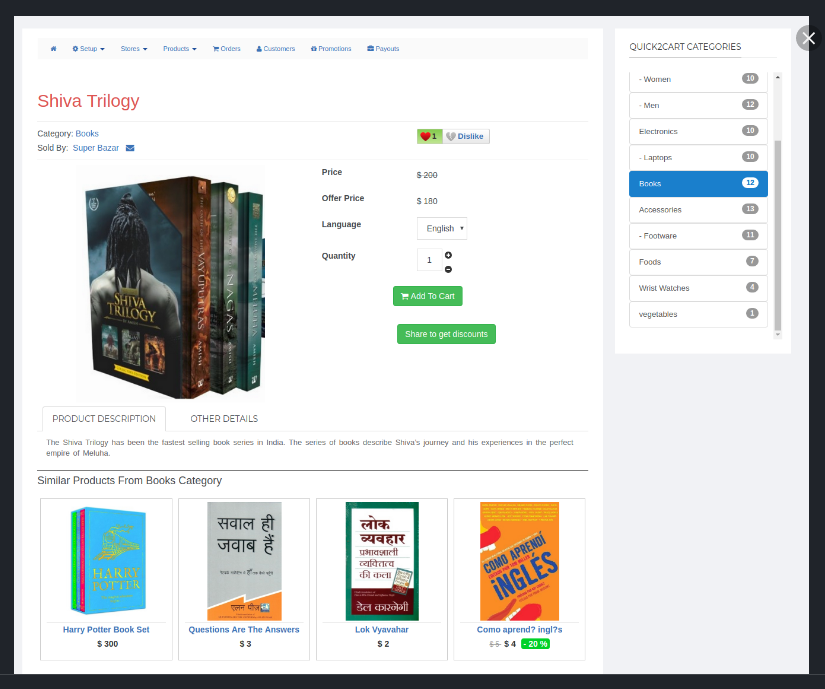 Features: generic
1. Native product manager
2. Multivendor Support
3. Multi Store Support
4. Automate Payouts in your Marketplace with Paypal Adaptive Payments Support
5. Multiple Product Attributes
6. Stock Management
7. Multiple Currency Support
8. Registration During Checkout and Guest Checkout
9. Statistics Dashboard
10. Order Management and CSV Export
11. Coupon Management
12. Zones for tax & shipping
13. Shipping Plugins and profiles For Flexible Shipping Calculations
14. Taxation Plugins and profiles For Flexible Tax Calculation
15. Google Analytics Integration
16. Super Extensible and Developer Friendly, Developer API Available
17. SEO, Metadat management
18. Country manager and Multi-lingual Support
19. Affiliate System Integrations With IDevAffiliate
20. Take Ecommerce Viral with Activity Stream Integrations
21. Sell right on your Profile Stores and Product Displays on User Profiles
22. Fast and Easy Product Creation with Global Attributes
23. Easy Sorting
24. SMS integration with Clickatell and SMS Horizon
25. Facebook share for Discounts
26. Support multiple payment gateway like:
- 2Checkout
- Alpha User Points
- Amazon
- Authorizenet
- PayPal
27. Rewards for buying with, JomSocial Points
28. Support downloadable products, music, vidéo, e-books, etc.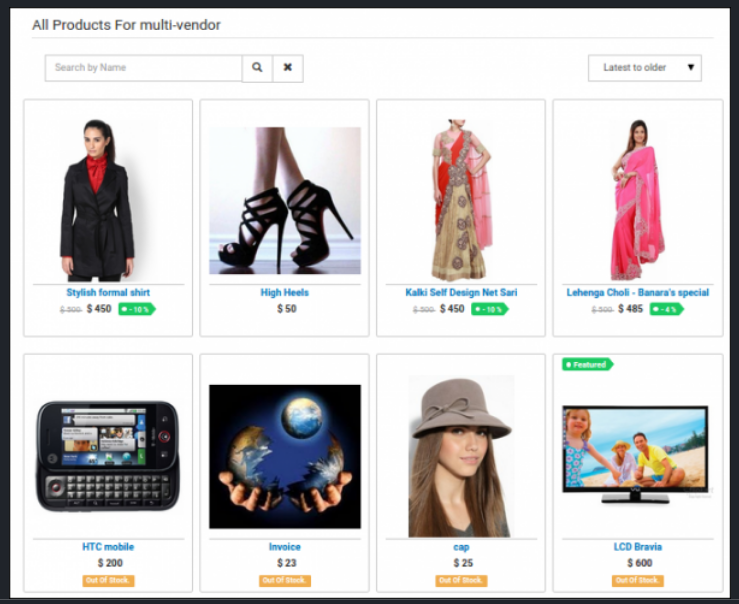 Can work as an online Store and Shopping Cart with Jomsocial directory and Joomla and for the sale of products by your members.
Best E-commerce component for Joomla, click here >>>
Contact us for more details or to get a quote >>>